Welcome to Vengeance! Where gaming is our life and blood! With the dismissal of Blade and Soul. Vengeance is currently looking at new games and old to pull our members together for. Interested in a game? Let us know! Not sure what game to play? Well let's check out list and see what's out there that might peak yours and our attention!
Civilization Onlin! A unique new MMO in which players work together to build a civilization from the stone age to the space age. Create your custom avatar and then choose which role you will play in the expansion of your empire. Research and develop new technologies, construct buildings and great wonders, wage war, or conduct espionage to achieve victory over other players and civilizations in a dynamically changing world.
This game is currently in Closed Beta in Korea, but it's going to be watched for later release. Think the graphics are a little too Cartoony? That's fine we'll move on!
Black Desert Online has already been released, and is doing exceptionally well from what we can tell. Vengeance members are unfortunately scattered through out many servers on this game due to the inability of Vengeance to lead a clan at the release. Should we turn our attention back to this game, Vengeance leadership will do everything possible to pull members back together for a great gaming experience. BDO is a visually stunning game, which might require you to upgrade your PC before joining in the fray. Don't want to break the bank for a game? That's fine! we'll keep looking!
Star Citizen! Science Fiction! Space ships! WHO DOESN'T LOVE SPACE! With over 100 million invested in crowdfunding This game is projected to finally release this year! The Repopulation seemed to die out, but thankfully SC did not! This is a game Vengenance will not take lightly. We'll be monitoring this game and recruit happily for this game! Dont like space games? you're crazy and need help...we'll help you. we'll show you the light of the stars! Don't think this game will come to light? well let's just wait and see then!

Overwatch! It's a blizzard game so you know what to expect from the company! That's good and bad, but don't fret it's definitely a game worth investing some time in. Overwatch is a team-based shooter with team based objectives like escorting an EMP to a location, or Assaulting a stronghold to take out the other team. Overwatch will release this summer, and Vengeance does love a good team based shooter! Don't like Blizzard? Fine! we'll move on then!
Battleborn is a 5v5 team based shooter with the same concept of Overwatch without the Blizzard love. It's releasing this may and has more PvE content as well! You get to choose from over 25 heroes and work as a team to overcome your objective or just cause some good ol fashion mayhem in PVP!
Paragon is a graphically gorgeous MOBA that's CROSSPLATFORM! That's insane right?! I can play on PS4 and kick butt with my buddies on PC! This gentlemen...is the future. embrace the change! Paragon is currently in Beta with access via founders pack. Some members are playing on PS4 others on PC and IT DOESN'T MATTER! Check it out and let's start playing!
We've come back full circle on the cartoony graphics! I know I know! but if you loved Smite you'll love this game. Paladins is created from Hi Rez Studios and it looks amazing. This is a First Person Shooter with a focus on Team and Obejctive based gameplay. You can sign up for Beta or gain access via founders pack.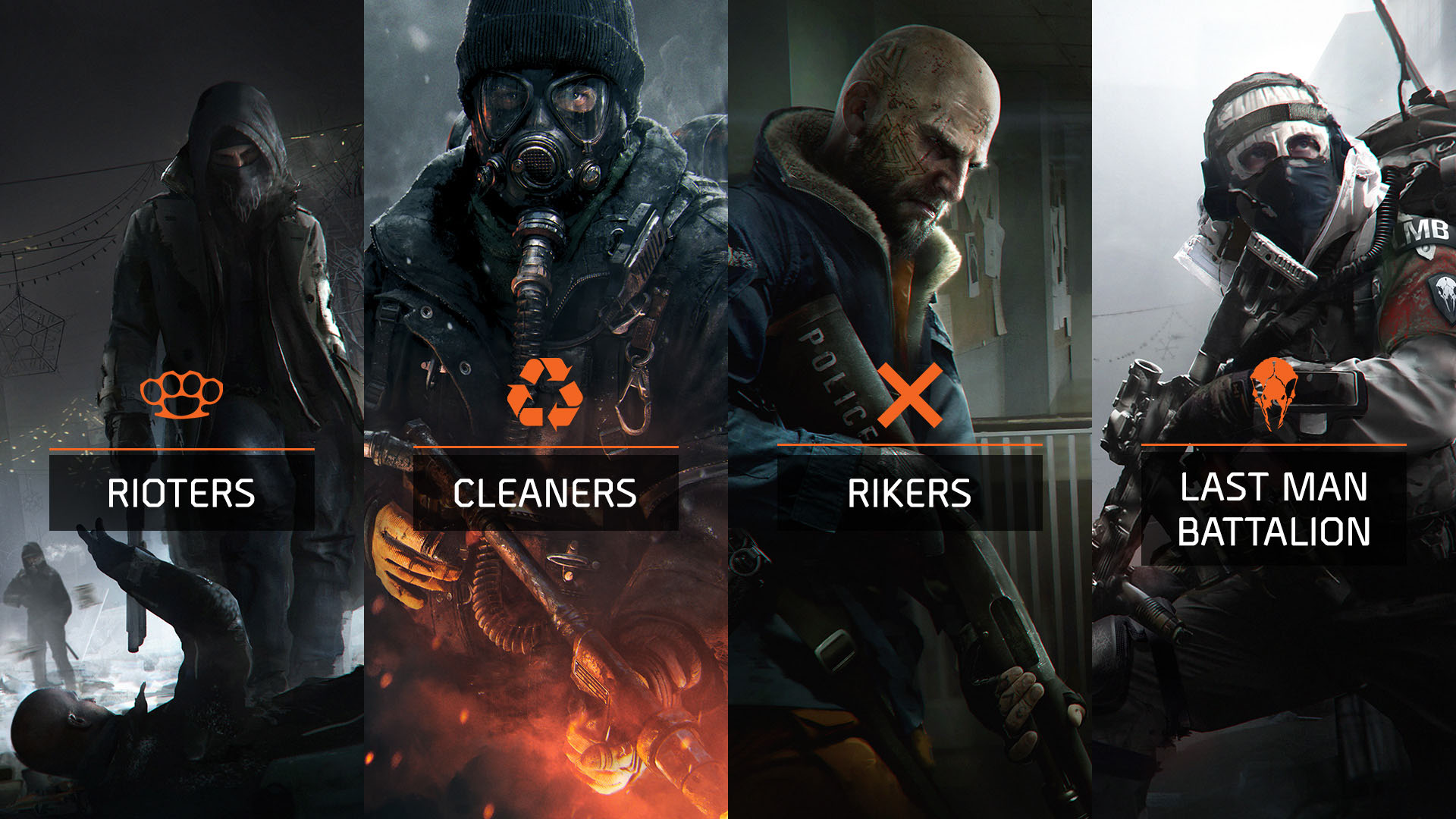 The Division is our current hyped game. Many members are playing this on PC and Ps4. This is a great game for those who can't commit much time in a night as you can still get on for an hour to run your dailies and be on your way until you make it to the weekend. There's also no need to skip out on gaming as you still find plenty to do after your dailies as you work your way through the Dark zone Ranks. The Division is bringing a update tomorrow that promises to change the end game slightly and give players an easier time gearing up if they've been unlucky thus far.
Don't see anything you like? Then post your own favored games to watch this year, let us know what you're playing! Vengeance is listening and will be happy to play together.